THE EVENT:  MahoganyBooks is thrilled to host New York Times Bestselling author, Tomi Adeyemi for an exciting book talk and booksigning in our beloved Washington, DC!  
Attendees are in for a special evening as our conversation host is none other than award-winning, bestselling author, Elizabeth Acevedo!  Elizabeth will be signing copies of Poet X and With the Fire on High!  Talk about two powerhouse authors in one night?!?  
We look forward to seeing everyone Thur., December 5, 2019 at THEARC located at 1900 Mississippi Avenue, SE, Washington, DC 20020.  Be sure to check your email for special event guidelines.  All attendees must be registered as the event is completely sold out.
Doors open at 6:00 pm.  Event starts at 6:30 pm.
PLEASE NOTE:   This event is free and open to the public. To join the book signing line and guarantee your copy of the book, you must register in advance and purchase your copy from MahoganyBooks. MahoganyBooks will  also have limited additional copies onsite.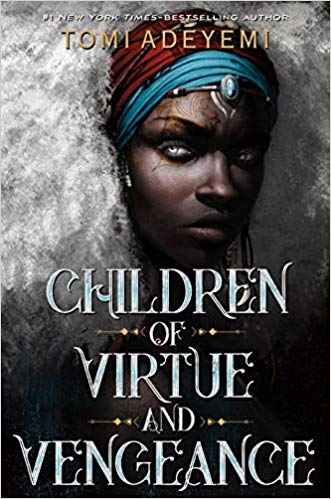 "Adeyemi's writing is beautiful and immersive." -Tor.com

THE BOOK:  In her new book, Children of Virtue and Vengeance, "After battling the impossible, Zelie and Amari have finally succeeded in bringing magic back to the land of Orisha. But the ritual is more powerful than they could've imagined, reigniting the powers of not only the maji, but the nobles with magic ancestry, too."  This is the much anticipated sequel to her first book, Children of Blood and Bone, in the Legacy of Orisha triology.
Tomi Adeyemi
THE AUTHOR:  Ms. Adeyemi wrote her first book when she was just 5 years old. She was born in the United States to parents who emigrated from Nigeria.  Although they struggled financially when she was a child, she went on to graduate from Harvard University with an honors degree in Literature and then studied in West African mythology and culture in Salvador, Brazil on a fellowship. Her debut novel was released March 2018.  She wanted to know "a Black girl could pick up my book and one day see herself as a the star...and know that she is beautiful and matters." Her book, Children of Blood and Bone,  sold over 500,000 copies and won several top awards such as Instant New York Times Bestseller, New York Times Notable Children's Books of 2018 and Time Top 10 Best YA and Children's Books of 2018. Fans have been eagerly awaiting the release of this sequel.
CO-SPONSORS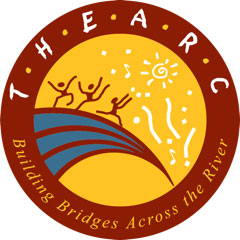 The ARC is comprised of three buildings, farm, and playground that sits on 16.5 acres, this humanitarian mall provides world-class services to the east of the Anacostia River community in Washington, DC. Through a collaboration of partner organizations, THEARC provides access to high quality educational, health, cultural, recreation, and social service programs.

Washington Informer Charities/Newspaper is a 501(c)(3) non-profit organization that helps children and adults reach their fullest potential through providing opportunities to improve and strengthen their literacy skills. We establish and support programs that improve reading ability, and expand overall access to learning.
Strengthening education, knowledge and the skills of our youth, lead to real opportunities for our children and better outcomes for all of our citizens and the world we live in. Among other initiatives, Washington Informer Charities provides and promotes services that uplift, encourage, and motivate our youth in a positive manner http://wicharities.org/about/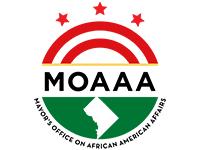 The Mayor's Office on African American Affairs' (MOAAA) mission is to leverage internal and external resources improving access to economic mobility and inclusive prosperity; while celebrating the rich cultural identity of the District's African American community.