Let's Talk WATER. NAIOP NM Luncheon | CEU CREDIT PENDING!
About
Let's Talk Water. 
NM Water Resources & Impacts on Economic Development
Presented by NAIOP New Mexico
Where: Albuquerque Marriott 2101 Louisiana Blvd. NE 87110
Date: Monday, March 25, 2019
Time: 11:30 AM- Doors Open / 12:00 - 1:15 PM Lunch/Program
Luncheon Cost: $35 for members and $45 non-members
Discussion Topics:
· Federal & local water regulations - Learn about their effects on real estate.
· New water sources in NM - Discover more about Desalination (de-sal),, one of the hottest topics in our industry.  NM has an amazing amount of brackish water (not drinkable..too much salt or minerals) and is one of the newest hopes for NM continued growth. Learn more about the plants planned in NM and how this will affect development. 
· Securing our future - Hear about the ABQ/Bernco 100 Year Water Plan, regional water resources and the rise in our aquifer.
· Protecting our water at its source - Get an update on the restoration of our watersheds and the positive impact it is having on water resources, the economy and jobs. 
Speakers:
Charles Maguire - US Environmental Protection Agency (EPA) Region 6 Water Division Director
Mike Hightower - UNM Research Professor, School of Engineering; Board Director, NM Desalination Association & former Sandia Labs Research Scientist
John Stomp - COO, Albuquerque Bernalillo County Water Utility Authority
Terry Sullivan - NM State Director, Nature Conservancy
Sponsored By: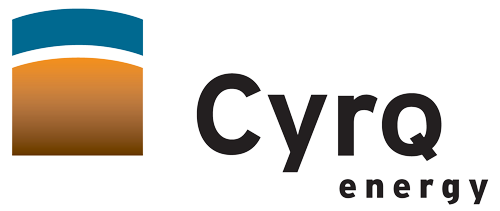 Attendees
Amy F.
President, Commercial Real Estate Management
Anna F.
Advertising Executive , Albuquerque Business First
Arthur T.
President, FBT Architects
Bert T.
Senior Vice President, Bohannan Huston, Inc.
Bill W.
Field Representative, Office of Senator Tom Udall
Bob F.
Commercial Real Estate, Colliers International
Brad A.
Principal, Allen Sigmon Real Estate Group
Brian A.
NM Water/Waste Water Operations Manager, Wilson & Company Inc.
Brian G.
Fire Protection, Johnson Controls, Inc.
Cassandra M.
Attorney, Brownstein Hyatt Farber Schreck
Charles M.
Director, USEPA Water Div., US EPA, Reg. 6, Water Division
Charlie C.
Advertising Executive , Albuquerque Business First
Chris C.
Senior Vice President, Nusenda Credit Union
Chris M.
Engineer IV, NM Gas Company, Inc.
Clark S.
VP Commercial Business, Positive Energy, Inc.
Connie P.
Property Management Assistant, Commercial Real Estate Management
Craig H.
Senior Vice President, Bohannan Huston, Inc.