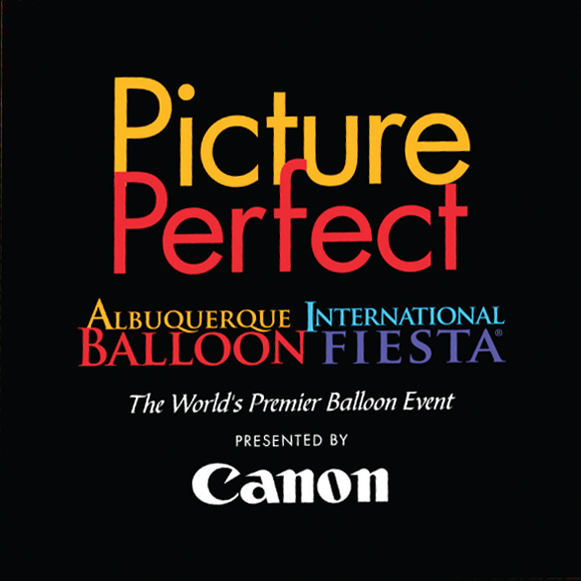 Picture Perfect
Albuquerque International Balloon Fiesta Event Dates are October 5th - 13th
Picture Perfect
Albuquerque International Balloon Fiesta Event Dates are October 5th - 13th
About
We are currently sold out in Presidents/ VIP East and West/ Premium and Box View for the first and second weekends. 
We have a New RV Reservation System - This system will allow you to make changes, cancellations and be put on the wait list if an RV Lot is sold out. If you choose to place yourself on the wait list, and a space becomes available, you will receive an email stating that your space is available and will have 72 hours to complete your purchase. 
Group Bookings - You  have two options when booking 10 or more reservations. You can book all the spaces under the group name and then pay the 50% deposit due at the time of booking. The other option is to check the box allowing individual reservations. This will allow individuals to book under your group name and individually pay. You will receive a link to send out to your group and they will be able to register. 


Additional Details
The RV facilities accept RVs starting Monday before the Balloon Fiesta at 8:00 AM- 6:45 PM. We do not park after sunset (7 PM) for safety purposes. You will be staged for parking in the morning.
The nights of Monday through Thursday before the Balloon Fiesta (09/30-10/03) are half price nights at the site in which you select.
Check-in hours after Friday ,10/05 are 12:00 noon to 6:45 PM. It is strongly recommended that you arrive prior to 3:00 PM on days other than Monday, Tuesday or Wednesday to avoid heavy traffic congestion.
The RV facilities close the Monday,10/14, after the end of Balloon Fiesta at 11:00 AM.
There is a 3rd party vendor available for pumping and fills at an additional cost per service and they only accept cash.
Every year we open RV reservations 9 days after the current event for the next year, on Tuesday morning at 9AM MDT. 
RV Sites
STANDARD:
$40.00 per night (dry camping) (South RV Lot)
BOX VIEW:
$50.00 per night (dry camping) (South RV Lot)
PREMIUM:
$95.00 per night (30Amp and water connection)  (South RV Lot)
VIP West/East:
$100.00 per night (dry camping, adjacent to the Launch Field with 2 general admission tickets for each session  included  during your stay.) 
PRESIDENT'S COMPOUND:
$250.00 per night (Sites on a bluff overlooking the Launch Field with city water pressure and 30-50 Amp RV Hook-up, this site also includes up to 4 general admission tickets  to the Launch Field valid during your stay.)

TENT CAMPING:
 $35.00
 (maximum size 10x20)
*Please keep in mind that we are a temporary facility that is set in place prior to the event opening.   Placement within the RV park is at Balloon Fiesta's discretion. We do "Rally Style" parking at all of our sites; which is first come, first served parked as you arrive.