It's a Mahogany Movie Night with KweliTV, the dopest black streaming company around. Join us Sunday afternoon on February 16, 2020 from 4:30 PM to 6:30 PM to watch 1804: The Hidden History of Haiti (115 mins) created by Tariq Nasheed. In this documentary, Nasheed, addresses the history of how Haiti won its independence, carrying out the first-ever successful slave rebellion.
Help us celebrate Black History Month by joining us at MahoganyBooks to watch this informative documentary on an underemphasized moment in world history. Seats are limited, reserve yours now. 
FURTHER YOUR UNDERSTANDING: RECOMMENDED READS
The Black Jacobins by C.L.R. James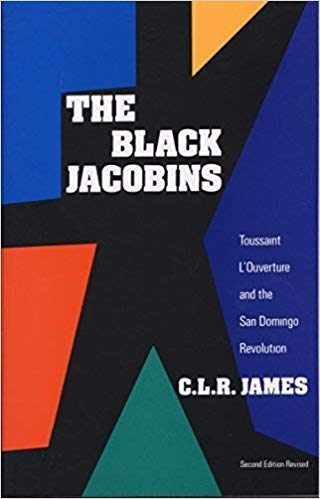 A classic and impassioned account of the first revolution in the Third World. 
This powerful, intensely dramatic book is the definitive account of the Haitian Revolution of 1794-1803, a revolution that began in the wake of the Bastille but became the model for the Third World liberation movements from Africa to Cuba. It is the story of the French colony of San Domingo, a place where the brutality of master toward slave was commonplace and ingeniously refined. And it is the story of a barely literate slave named Toussaint L'Ouverture, who led the black people of San Domingo in a successful struggle against successive invasions by overwhelming French, Spanish, and English forces and in the process helped form the first independent nation in the Caribbean.
Confronting Black Jacobins by Gerald Horne
"The Haitian Revolution, the product of the first successful slave revolt, was truly world-historic in its impact. When Haiti declared independence in 1804, the leading powers--France, Great Britain, and Spain--suffered an ignominious defeat and the New World was remade. The island revolution also had a profound impact on Haiti's mainland neighbor, the United States. Inspiring the enslaved and partisans of emancipation while striking terror throughout the Southern slaveocracy, it propelled the fledgling nation one step closer to civil war. Gerald Horne's pathbreaking new work explores the complex and often fraught relationship between the United States and the island of Hispaniola. Giving particular attention to the responses of African Americans, Horne surveys the reaction in the United States to the revolutionary process in the nation that became Haiti, the splitting of the island in 1844, which led to the formation of the Dominican Republic, and the failed attempt by the United States to annex both in the 1870s. Drawing upon a rich collection of archival and other primary source materials, Horne deftly weaves together a disparate array of voices--world leaders and diplomats, slaveholders, white abolitionists, and the freedom fighters he terms Black Jacobins. Horne at once illuminates the tangled conflicts of the colonial powers, the commercial interests and imperial ambitions of U.S. elites, and the brutality and tenacity of the American slaveholding class, while never losing sight of the freedom struggles of Africans both on the island and on the mainland, which sought the fulfillment of the emancipatory promise of 18th century republicanism"