Edward Chee and his wife Ritah have finally settled down on a nice farm on the Navajo reservation. Life is good until they get a phone call from Ritah's brother, who is being released from prison. Edward must now take care of him and keep him out of trouble as he moves back onto the reservation.
---
PAIRED WITH
DOUK
A Native American family confronts the harsh reality of being split apart from their daughters.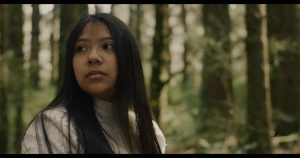 ---
PAIRED WITH
KAM'ÅINA (Child of the Land)
A queer sixteen-year-old girl, Mahina, resides in the predominantly Native Hawaiʻian neighborhood of Wai'anae, Oahu. After suffering abuse from her stepfather, Mahina must navigate life on the streets, until she eventually finds refuge at the Pu'uhonua o Wai'anae––Hawaiʻi's largest organized homeless encampment.