Benefits of Addmi for Nutrition Clubs
Addmi's software is built for those fast paced environments. Our system can help your nutrition club run efficiently and traffic through different pipelines. We offer a variety of features built into our platform to help you maximize your business potential.
Easy training for new and existing employees
Online ordering platform allows for ordering ahead
Small footprint for hardware takes up less counter space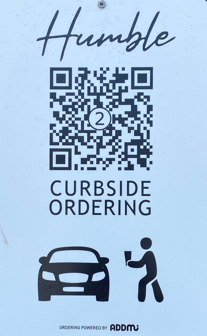 The software you need to succeed
Start using Addmi and all of your favorite features at no extra cost.
Online Ordering & POS
Loyalty
Membership

Event Ticketing
Email Marketing
Customer Notification Options
Addmi provides various ways to communicate with your customers about when their order is complete and when they can anticipate receiving their order. No matter which method you choose, Addmi helps your business maximize customer experience.
Send an 'order ready' text with the click of a button
Automatically adjust customer wait times based on fulfillment volume
Disable ordering automatically if volume is too high
Enable arrival notifications to accommodate curbside pickup
Ticketed Events
With Addmi's Event Experience you can run your business completely from one platform. Sell tickets online for multi day, single day, or recurring events.
Create ticketed events for things like Dance Fitness classes
Sell tickets online and check guests in when they arrive
Include custom fields to add drink and food selections onto a ticket
Use customer information from past purchases for marketing purposes
Online Ordering
Give your customers the flexibility they want with online ordering. Whether it from a table in your nutrition club, from the dance floor during break, or right from their couch, give your club diversity in it's offerings.
Quick checkout with payment options like Apple Pay and Google Pay
Scheduled pickup orders allow for ordering ahead
All online orders can be linked to an automated loyalty program
Streamline operations with ONE platform that has everything you need
"We have been using the Addmi system for about 6-8 months now and it's been amazing.
It has helped our customer service so much, it has made our check in system a lot faster, and what's great is it makes our check out system so much more convenient."
Elisa from Prosper Nutrition
Albuquerque, New Mexico
Nutrition Clubs Love Addmi
Many Nutrition Clubs choose Addmi because it's built for the rush. Learn more about why Nutrition Clubs love Addmi by watching this video.
Watch Video