May Cafe switches to a modern Point of Sale system after 30 years of pen and paper.
After nearly 30 years of business, Albuquerque's original Vietnamese Restaurant, May Cafe implements their first Point of Sale system in their establishment. They decided to make the switch from a cash drawer to Addmi Point of Sale. The family behind May Cafe came to the United States nearly 30 years ago and opened a historic location in Albuquerque.
Business Type
Full Service
Challenge
Many restaurants and businesses find change to be scary and so did May Cafe. The family-owned restaurant feared switching their original operations of pen and paper to a technology-based Point of Sale system. Although they found comfort in their original operation, they lacked the resources needed for efficiency as well as features to help them keep up with the changing times.
Addmi Solution
Switching from a traditional pen and paper operation to a modern Point of Sale system can be scary, but May Cafe saw this as not just a wise decision, but also an essential one. Our team at Addmi prides itself on the simplicity of our product, our 24/7 attentive support team, and most importantly how we help our clients. These are just a few of the reasons May Cafe chose Addmi. May Cafe was able to make a smooth transition with little learning curves when implementing the system. They are now able to leverage data for loyalty and marketing purposes, get useful insights into metrics, and all around saving time with a cloud-based system. With Addmi May Cafe didn't have to worry about paying monthly fees for terminals, display screens, or extra features.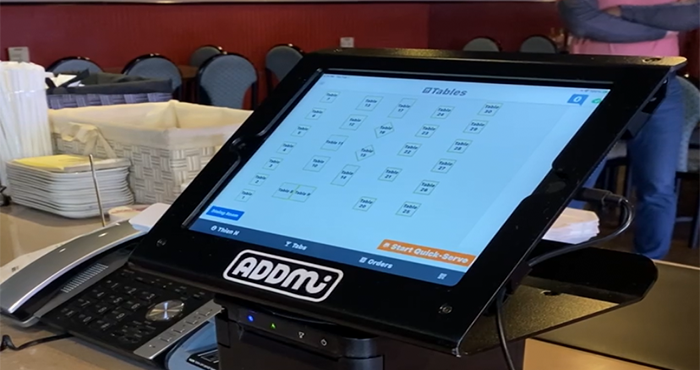 May Cafe trusts Addmi to power their restaurant.
Learn about how Addmi can help your Restaurant
Free Demo